Anyone digging must contact OKIE811 to have facility operators locate and mark their underground lines.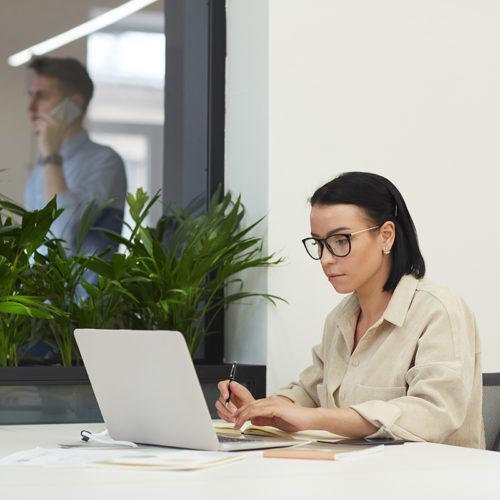 Welcome to OKIE811 Billing Services!
OKIE811 Billing Services assists with all business matters. Please contact our Member Billing Department regarding any billing updates, inquiries about your invoice or to request a Letter of Good Standing.
Members are set up to be billed in November each year. OKIE811 bills in arrears for tickets and any premium services rendered during the previous 12 months, from November 1st to October 31st. Fees are determined by classification and ticket volume. Fees are based upon a fee schedule adopted by the Board of Directors of the Corporation.
Billing Information
It is important to keep your billing information up to date to ensure timely delivery of your invoice and to avoid any late fees or suspension of your company's membership. You may review your billing information on file via the OKIE811 Portal. You may also submit any necessary changes by completing the form below.
Payment Options
Payments are due on December 15th each year or Net30, whichever is later. Please include your invoice number and member code with your payment.
Payment options through your invoice:
ACH bank transfer: No additional fees required.
Credit Card: No additional fees. Only applicable to invoices with balance of $1,000.00 or less.
Check: mailed to the address on the bottom of the invoice
PayPal: A new, simple, and fast way to pay your invoices! There is a 3.4% convenience fee automatically added to amount paid.
Each member is responsible for providing a purchase order, if required.
PAY NOW