Anyone digging must contact OKIE811 to have facility operators locate and mark their underground lines.
Damage Prevention Partners
A damage prevention partner is an individual, partnership, corporation, association, or other entity which although not an owner or operator of underground facilities and thereby eligible to become a General or Associate Member of this Corporation, nevertheless wishes to promote the purpose of this Corporation as specified in Article Second of the Articles of Incorporation of this Corporation.
Oklahoma One-Call System, Inc does not endorse any company listed below. Part of the benefit of being a sustaining member is exposure on our website.
Membership Directory PDF
Performing over 70 million locates annually, USIC is the most trusted name in underground utility damage prevention. USIC also provides a full suite of utility services throughout the United States and Canada. Our mission: to deliver quality, efficient, safe, and innovative solutions to protect our partner's infrastructure and critical assets.

At Damage Prevention Academy, we delight in partnering with our clients to create lasting relationships. The work we deliver impacts learners, safety teams, and drives success for stakeholders. We look forward to partnering with you!

Heavy Equipment Colleges of America in Oklahoma serves students in the area with an educational facility designed to help them get into the heavy equipment industry. We believe skilled trades, particularly those in the heavy equipment and crane operations industry, are an important part of the future. That is why we have worked hard to create a learning environment that is designed specifically to help students develop the necessary entry-level skills and experiences needed to secure reliable work in the field.
The Corporation Commission is hereby designated as the agency to enforce the provisions of the Oklahoma Underground Facilities Damage Prevention Act, Section 142.1 et seq. of Title 63 of the Oklahoma Statutes, over excavation or demolition on or near or directly over the location of, and notice of damage to, oil and natural gas physical facilities which are described by the currently effective definition of "pipeline" in 49 CFR Part 192.3 and "pipeline" and "pipeline system" in 49 CFR Part 195.2. Enforcement authority granted in this section shall be concurrent with and shall not be construed to modify or limit any private right of action, including those available pursuant to Section 142.9a of Title 63 of the Oklahoma Statutes. Terms used in this section shall be as defined in the Oklahoma Underground Facilities Damage Prevention Act.
GridHawk is led by a seasoned team of utility locating industry executives who collectively hold a best-in-class track record for safety and on-time performance. Also supporting our mission is an array of advanced technology, the centerpiece of which is our proprietary Keystone 811 ticket routing and workforce management system. We strive to build long-term relationships with safety-focused customers who expect industry-leading service and performance.
The Oklahoma Gas Association is a non-profit trade association for the natural gas industry. Focusing on industry best practices, regulatory issues, future planning and industry relations, OGA offers a wide array of opportunities for its members. Associate members, suppliers and exhibitors have the opportunity to sponsor specialty training and participate in our annual conference. Through it's committees, OGA actively seeks to influence consumers and regulators in making natural gas the number one, safe choice for energy. Additionally, OGA provides an annual scholarship to an OGA-member employee's dependent.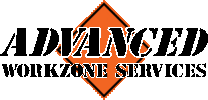 Advanced Workzone Services provides a complete line of quality traffic safety products and services to the highway construction and railroad industries. AWS performs the installation and maintenance of temporary traffic control devices in construction work zones and permanent highway signage. In addition, AWS provides traffic control support services for work performed on at-grade rail crossings, and the installation/removal of pavement markings on roadways,
airports, parking lots and inside warehouse facilities. The company also offers the direct sale and rental of safety devices and personal protective equipment (PPE). We are committed to providing a safe work site for both the traveling motorist and on-site worker. Our services are available to you 24 hours a day, 365 days a year!
For over thirty years, Green Equipment COmpany has built strong relationships by providing products and superior customer service serving the diverse needs of pipeline, municipal, directional drilling, power, electric, plumbing, telecom, and cable tv industries. We were established in 1978 and incorporated in 1982 as a Hands On Sales and Service Company that stands behind all of the products we sell.
Phoenix Loss Control
Contact: Robert Brancato
Phoenix Loss Control is a leader in Outside Plant ("OSP") damage recovery for the cable, telecoms, and utility industries. If you have damage from third parties to your cable, fiber, gas, electric, or other OSP equipment and you are having trouble recouping your costs, we are here to help you.
Paradigm provides public awareness, pipeline safety training, and damage prevention compliance services to assist with the regulatory requirements of 49 CFR 192 and 195, as well as API RP 1162. Since 2001, the oil and gas industry has worked with Paradigm to fulfill public education and community awareness requirements. Our history of implementing public awareness programs and compliance services pre-dates API RP 1162. Most of the pipeline industry's large, mid-sized and small operators, as well as many local distribution companies utilize Paradigm's compliance services. In serving our clients, Paradigm performs full-scope compliance programs from audience identification through effectiveness measurement. In addition, we offer consulting services for plan evaluation and continuous improvement. At the completion of each compliance program, we provide structured documentation which precisely records all elements of the program's implementation to assist with audits.
Claims Management Resources are process experts motivated to maximize time, optimize efficiency, scale processes, and get more out of every minute and every dollar. They didn't arrive here by chance; their success is a result of over 30 years of continuous learning and applied experience. Their culture is rooted in the ideals of authenticity and transparency. At CMR, they believe in healthy and balanced competition supported by an incentivized approach to drive results. They identify process defects, both internally and externally, and develop quantifiable solutions improving the experience for every person involved. The results speak for themselves: faster cycle times, millions of claims resolved, and thriving customer relationships.
OPAL is a member-driven organization of pipeline operators dedicated to improving public awareness of pipeline transportation and safety. Under the direction of the members, OPAL has a strong liaison program with emergency responders, public officials, and excavators. The current program not only meets the baseline guidelines identified in RP 1162 for emergency responder, public official and excavator outreach, but also provides several supplemental enhancements for further community engagement. In an effort to provide a better product to the emergency responder stakeholders, OPAL and OKPERI joined forces in the fall of 2019. This merger will go into effect on January 1st, 2020. OKPERI, now PERI, is a sub-committee within OPAL with the same mission as before the merger: to provide sustainable training for first responders; place emphasis on pipeline emergency response training; establish alternative pipeline emergency response training delivery methods; enhance operator emergency responder outreach and liaison programs; and promote responder awareness of their role in reducing excavation damage incidents. With this merger brings new and exciting things to not only the emergency responders of Oklahoma but to the operators in Oklahoma as a whole.
Irth Solutions is the leading provider of cloud-based asset protection solutions to improve the resilience of critical asset infrastructure, including their flagship solution for 811 ticket management. Artificial intelligence and analytics power additional insights for early detection of emerging problems. Irth Solutions has helped hundreds of customers execute the work that is most important to their success in a world where safety, resilience, and reliability are paramount.

Oklahoma Association of Electric Cooperative
Contact: Derec Janaway
Email: DJANAWAY@OAEC.COOP
Oklahoma's electric cooperatives are not-for-profit utilities that bring power to more than 523,000 Oklahomans plus over 125,000 consumers in Arkansas, Colorado, Kansas, New Mexico and Texas. We serve 93% of Oklahoma's landmass, providing service in all of Oklahoma's 77 counties.

Pipeline Association for Public Awareness
Contact: Kesley Tweed
Email: kesley.tweed@pipelineawareness.info
The Pipeline Association for Public Awareness promotes open communication and cooperation with local organizations to enhance public safety, improve emergency preparedness, protect the environment and prevent damage to property and facilities.
Rust-Oleum was founded on the principle of creating innovative products. And, after 100 years, we're just getting started! In 1921, sea captain Robert Fergusson noticed that fish oil prevented rust from forming on his ship's metal deck. Working with a chemist, Fergusson developed one of the world's first rust-preventive paints and Rust-Oleum was born. Starting with just 24 colors of paint, Rust-Oleum has grown to be a global leader in manufacturing innovative coatings that empower do-it-yourselfers and professionals alike. We strive to honor the same innovative spirit that started Rust-Oleum a century ago in all our categories, including small project paints, cleaners, primers, automotive, industrial, high-performance coatings, wood care, and more.
Energy Worldnet (EWN) empowers Operators and Contractors to properly train and manage their workforce by providing technology, compliance, and workforce development solutions for Operator Qualification training and evaluations, OSHA training, Pipeline Safety Management Systems (PSMS), and Contractor Management. EWN offers a comprehensive Learning and Content Management System for records management, compliance management, custom training content, and dashboards that provide valuable information to improve your program effectiveness. The EWN mobile app works on or offline, stores and sends documents, and ends the piles of paperwork. The IACET accredited Education department also develops custom training for companies including curriculum, presentations, and books for in-person or virtual training. Most importantly, EWN is committed to providing the smartest solutions in all of these areas because we know you want to be prepared for audits, want things done right, and most importantly, want to make sure your people make it home safely to their families.
The Municipal Electric Systems of Oklahoma Inc. (MESO) mission is to enhance our members' value to their customers through industry best-practice programs, training and services. MESO serves municipal professionals through safety, job training and professional development programs. We believe in building strong communities through a well-trained workforce. MESO provides a variety of services to its member cities including electric line apprenticeship, electric, water & wastewater and public works safety training, supervisory training, on-site customer service and administration training, drug testing to meet federal mandates, and consultation on policy issues. MESO represents its members before congress, the legislature, and regulatory bodies. MESO and its board and staff work to develop rules, regulations, and laws that enable its members to provide the most cost-effective municipal services possible and deliver it in the most reliable and safest ways possible. MESO also provides administration services to the Municipal Gas Systems of Oklahoma and the Oklahoma Gas Association thereby sharing the roles of energy efficiency with natural gas operations statewide. Our goal is to continuously work to help members meet the challenges of energy delivery while providing significant benefits to their communities from customer owned energy services.
Started in 2009, Talygen, a leader in business management automation, is a complete productivity suite solution for any business, large or small. We are 100% committed to making sure business owners have the most reliable and powerful cloud based, SaaS solution. Our team of super talented and innovative developers will solve your application nightmares once and for all.
The Oklahoma Safety Council is a member- based, non-governmental, not-for-profit, public service organization. Our mission is to promote the adoption of safety, health, and environmental practices and procedures that prevent and mitigate human suffering and economic loss.

The law requires you to call 811 to have public utilities marked before you dig. However, public utilities will only locate the facilities they own – electric, gas, oil, sewer, telephone, water. The vast majority of underground utilities are privately owned, which is why you need to make Blood Hound your second call.
We locate ALL underground utilities and structures and offer a range of highly specialized subsurface utility services to significantly reduce your risk of costly damages and project delays and mitigate safety hazards for your crews and community.
OMAG was formed in 1977 by cities and towns seeking insurance coverage unique to Oklahoma municipalities. As our members needs have changed through the years, we currently focus our services on liability, workers' compensation, and property coverage.
From our humble beginnings with only two municipalities, we have grown today to an organization that provides services to over 500 cities. We are uniquely qualified to be a partner to municipalities in their risk exposures and help reduce their losses – Oklahoma is our only market and municipalities are our only customers. Collectively, our staff has over 200 years of municipal experience; experience that enables us to understand your unique problems and to provide superior customer service for all of your risk financing needs.
The mission of the Oklahoma Municipal Assurance Group (OMAG) is to be the primary provider of insurance and risk management solutions to help Oklahoma's cities and towns improve the quality of life of their citizens.
LineQuest is your first choice for all your damage prevention needs. We are a full-service damage prevention company specializing in providing utility and private line locating, GIS mapping and hydro services to multiple markets. These services combined have positioned LineQuest as an industry leader that currently provides services across the United States. Our goal is to eliminate the risk of damage to the environment, property and person through the prevention of line strikes.
Preventing line strikes is a key component that eliminates project delays, environmental contamination, work-related injury, and financial hardships. This combined with hydro-excavation, which is known as the safest way to dig, provides an irreplaceable service that has quickly become an industry standard.
LineQuest prides itself in knowing we are protecting underground facilities, the environment, and our community. We are on the front lines, serving as the first line of defense. We have an extraordinary obligation and we are up for the task.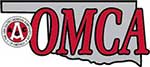 Oklahoma Municipal Contractors Association
Contact:  Dr. Rick Moore
Email: RMOORE@OMCAOK.COM
The Oklahoma Municipal Contractors Association (OMCA) has been working for the benefit of all municipal utilities contractors since incorporation on February 20, 1950.
As the work load increased with greater emphasis on water supply and pollution control, so have the problems become more complex and demanding.
A national voice in the construction industry was secured when the OMCA became a charter chapter of the Associated General Contractors of America on September 30, 1965.
Professional services are provided in the areas of public relations, education, and government relations. A registered lobbyist also monitors legislation. Continuing liaison is maintained at the municipal, state and federal levels to deal with matters of concern to the OMCA membership concerning the construction industry.

True North Mapping and Solutions
tnmapping.com
Contact: Mark Masoner
American Hydrovac specializes in serving the oil and gas, pipeline, construction and utility industries in the United States. Hydrovac is a non destructive method of excavating by using pressurized water and a powerful vacuum system to quickly and safely expose underground infrastructure.
AH has a fleet of 16 hydrovac units based out of Oklahoma City, Dallas and Houston, Texas. We have recently expanded into the Lower 48 States servicing of larger contracts, however, no job is too big or too small! With an outstanding safety program, significant experience and strong management, AH is the leader in the industry!
Universal Surveying and Mapping, LLC (USM) offers customized surveying and mapping solutions for projects of any scale. USM is an experienced provider of surveying and mapping services. Our clients benefit from our decades of experience and the latest technology tools, such as GPS, Robotic Total Station, GIS, terrestrial laser scanning, utility coordination, and airborne LiDAR. We are devoted to customer service by staying on schedule, in touch, and within the budget. Our experts are able to prepare drawings in AutoCAD, AutoCAD Civil 3d, GIS, Microstation and BlueSky. We use state of the art, technologically advanced field equipment—3D Scanners, Trimble GPS sub-centimeter receivers, and Trimble Robotic S6. All crews are equipped with 4-wheel drive pickup trucks and smart phones, wifi, printer/scanners. ATV vehicles are also available at the request of the client.