Anyone digging must contact OKIE811 to have facility operators locate and mark their underground lines.
Oklahoma law requires homeowners to contact OKIE811 two business days before digging. Please contact OKIE811 if you plan to: build or repair a deck or fence, landscape, install a deck or perform any other activity that requires digging.
Oklahoma law requires excavators to contact OKIE811 two business days before excavating.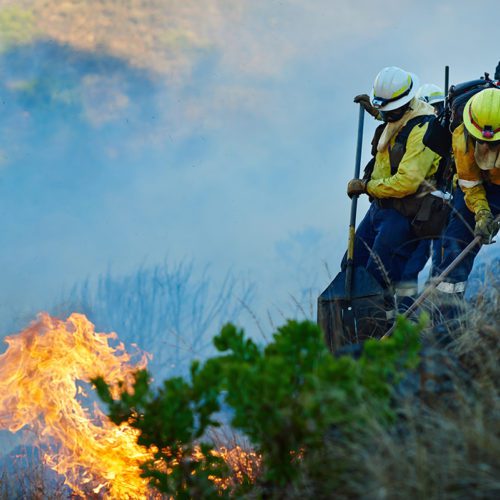 Wildland Fire & Fire Breaks
In cooperation with fire departments and other first responders across the state, OKIE811 will process emergency notices to members during an incident of imminent danger posed by wildland fires and fire breaks to underground facilities.
When a wildland fire incident occurs in a particular county, it is expected that local fire departments will contact OKIE811 to report the wildland fire. We will also use the emergency notice to members for firebreaks in an unplanned emergency in conjunction with a wildland fire. This process allows the onsite contact to coordinate with the member companies in determining the best location for the firebreaks.
Contact OKIE811 by phone, dial 811 or 1 (800) 522-OKIE (6543)
Call OKIE811