Anyone digging must contact OKIE811 to have facility operators locate and mark their underground lines.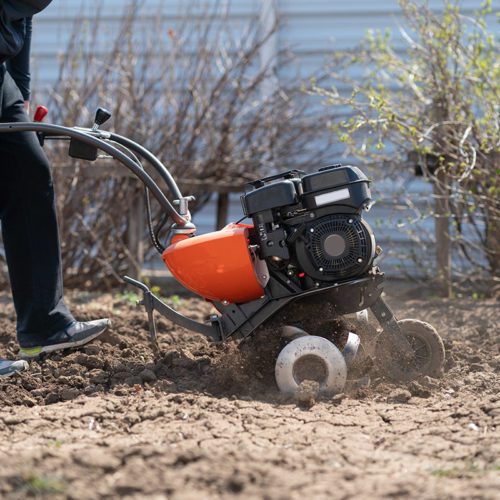 It's safe. It's free. It's the law.
Homeowners, landowners or those who lease property must contact OKIE811 to have underground lines located and marked before they dig. Digging without knowing where underground lines are, even by property owners or renters, can disrupt vital services, costly repairs and environmental damages. Even worse, it could cause personal injury or loss of life.
Homeowner Portal
How to Submit a Ticket
Contact OKIE811 if you are planning any of the following projects:
If you are hiring a contractor to do the work for you, it is the contractor's responsibility to contact 811 at least three business days prior to digging. You can make sure your contractor has notified 811 before the work begins by requesting the locate ticket number.

Planting trees

Installing decks

Digging for patios

Installing or replacing a mailbox

Landscaping

Or any other project that requires digging
Report Damage
If you notice any kind of damage, such as gouges, dents, or breaks to coating, cable sheaths, cathodic protection anodes or wiring, it's important to stop digging immediately.
Contact the facility owner and contact 811 to submit a Damage Ticket. Make sure to report the location and type of damage, and allow the utility sufficient time to make any necessary repairs.
Roles and Responsibilities
Contacting OKIE811 will quickly and easily begin the process of getting the approximate location of underground lines marked for free. Contact us at least three business days before you plan to dig. We will notify the local utilities with underground lines in your dig area. They will deploy their line locators and should have the approximate location of their facilities marked before your planned dig date.
Many utility companies often bury their underground lines along existing property lines—potentially in the area you are considering digging. Be sure you know where underground utility lines are before proceeding and only hand dig around utility service pedestals and meters.
*Private utilities, typically located between the meter and a building, are not owned by utility companies and may not be marked, especially with curbside meters. These unmarked underground utilities include sewer lines, private lighting, sprinklers, fire mains, secondary electric lines to detached garages, pools, and septic lines. Property owners are responsible for the cost of locating and protecting these private utilities, which can be done by plumbing companies or private locating firms, some of which are affiliated with OKIE811. You can also find private locating companies online.*
By using OKIE811 before you dig, you help ensure that your dig project does not result in an unwelcome surprise to you, your family or your neighbors.
Enter your locate request at least 3 business days before you plan to dig.
Wait the required time to ensure the facility operators have marked the lines in the dig area.
Ensure all facility operators listed on your ticket have responded with either marks on the ground, a positive response on the ticket, and/or a communication directly to you.
Only hand dig within 24″ of the marks until the underground line is exposed. Maintain the marks for the duration of your project.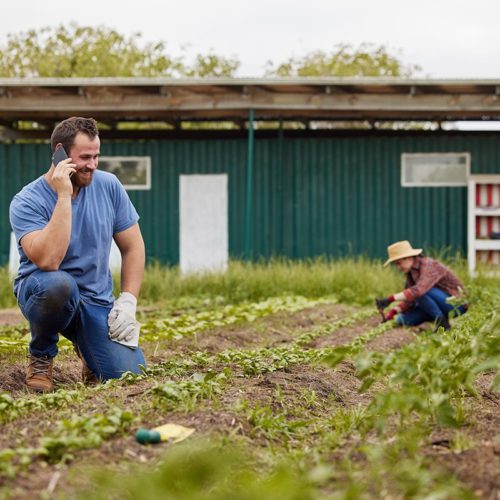 Farmers, Landowners & Ranchers
When should a farmer/landowner contact OKIE811 to have underground facilities marked? Excavation (moving or disturbing soil with mechanical equipment) can be a common activity for farmers/landowners.
Examples of typical rural excavation activities:
Installing or repairing drain tile
Fencing
Well drilling
Burying wire, pipe or dead animals
Digging a foundation
Setting a pole
Cultivating, plowing or other field activity at depths greater than 18-inches
Extending a gas line from a farm tap
Remote boiler/heating systems
Ditch cleaning, contouring or grading
Adding geothermal ground loop
Installing wind energy systems
Damage to underground facilities is a major concern whether they're privately owned or operated by companies. Private facilities may be found almost anywhere and include but are not limited to:
Yard lights
Secondary electrical lines and communication lines
Water, gas or sewer lines not operated by a company
Homeowner Portal