Anyone digging must contact OKIE811 to have facility operators locate and mark their underground lines.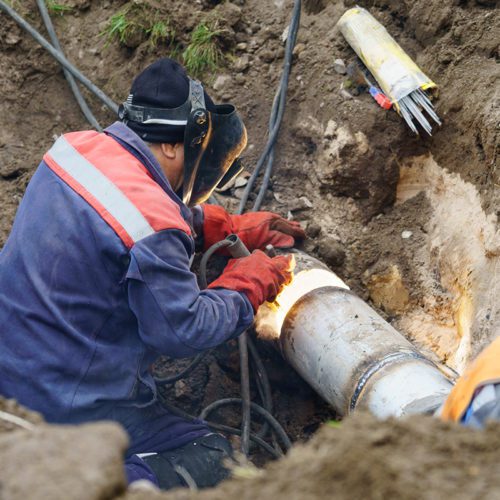 I Smell Gas
To facilitate the identification of gas leaks and prevent dangerous situations, a substance with a foul odor resembling that of rotten eggs is incorporated into natural gas, which is otherwise both colorless and odorless.
An excavator must immediately call 911 and report any incident that
results in an unintentional and uncontrolled release of flammable, toxic or
corrosive gas or liquid from a pipeline or pipeline system.
To ensure your safety in the event of a potential gas leak, please adhere to the following precautionary measures:
Evacuate the premises immediately.
Refrain from operating any electrical switches.
Avoid using your cellular or landline phone.
If you are already on a landline call, refrain from hanging up.
Do not start your vehicle's engine.
Once you have moved a safe distance away from the odor of gas, contact either your local gas company or call 911 to report the incident. Remain at a safe distance from the affected area until an authorized gas company representative or emergency responder advises you that it is secure to return.
Advise others to avoid the area.
Report Damage
Stop digging and contact both the Facility Operator of the line that was damaged and contact 811 to process a Damage Ticket, as soon as any damage is discovered.
Damages can include gouges, dents or breaks to coating, cable sheaths and cathodic protection anodes or wiring.
Report the type and location of the damage and allow the utility a reasonable amount of time to make necessary repairs.